How do I get Ukraine Travel and Tourism Visa on a Pakistani Passport?
Tourists can get a short-term visa (type C) to visit Ukraine Travel and Tourism purposes. Tourists can get a short-term visa from the Embassy or consulate general of Ukraine or an appointed Visa Application Center in Pakistan.
List of Required Documents:
 One recent colored photograph (35 mm x 45 mm) of the applicant is required.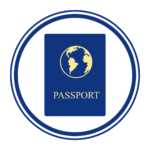 An original Passport is a must with validation of at least three months after the declaration of departure from Ukraine and must have at least two blank pages for visa stamp.
Submission of FRC by Birth & FRC By Marriage issued by Nadra if the applicant is traveling with his wife or children
The certificate of account maintenance issued by the applicant`s bank and his original bank statement is required. Proof of adequate financial resources for the entire period of stay in Ukraine and return to home country, transit to another country, or the opportunity to get good financial sources legally within the territory of Ukraine.
The applicant has to submit Documents confirming that the purpose of travel is only tourism. In any other case, presenting a reference letter or invitation letter is a must if you are traveling to Ukraine for purposes other than tourism.
 Applicant has to submit the photocopy of his national identity card issued by Nadra on A4 size paper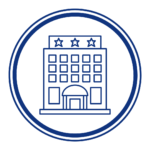 Paid hotel booking is not required for processing visas.
Interested candidates can apply for a visa by writing a request letter to the respective body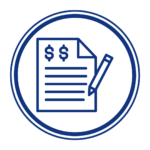 The applicant has to submit a Letter from Employer, unfolding the applicant`s type of job, duration of service, income, etc.
Valid travel insurance covering at least 30,000 EUR (or equivalent currency) in covid- 19.insurance covering at least 30,000 EUR (or equivalent currency) in covid-19. 
Documents for Business Person
 In case the candidate is a business person, the submission of a business Registration Certificate, proof of tax, FBR Certificate & Last 3 Years NTN, and a Letter from the Chamber of Commerce is a must. 
Covid-19 Related Ukraine Travel and Tourism
The government of Ukraine only welcomes travelers who are fully vaccinated with accepted vaccines. The travelers have to present a vaccination certificate with a QR code. Travelers are allowed to travel after 14 days of the second dose.
 A negative PCR test report taken 72 hours before arrival is also required.
Short-Term (Single Entry) Visa: $165
 Short-Term (Double Entry) Visa: $255
 Short-Term (Multiple Entry) Visa: $395
 Note: Visa fee can be changed at any time.
The Embassy of Ukraine normally takes ten working days to process a visa application form. The applicant can sometimes extend this period up to a month or 30 working days.
The accepted vaccines in Ukraine are Pfizer, Moderna, AstraZeneca, acc, Sinopharm, and sputnik V.
Ukraine Embassy in Islamabad
Phone: (051) 2608966
 Fax: (051) 2608967
 E-mails: emb_pk@mfa.gov.ua
 Timings: 09:00 am – 05:00 pm (Mon-Fri)
 Address: House 4, Street 5, Sector F – 7/3, Islamabad
 Website: www.pakistan.mfa.gov.ua
Ukraine Consulate in Karachi
Phone: (021) 32733000 / Fax: (021) 32720419
 E-mail: emb_pk@mfa.gov.ua (Same as ISB)
 Timings: 09:00 am – 05:00 pm (Mon-Fri)
 Address: 108/II, 5th Street, Off. Kh-e-Muhafiz, DHA, Phase-VI, Karachi
 Website: www.consulate-info.com
Islamabad: Gerrys Building, Adjacent to Punjab Cash and Carry, Park Road, Chattha
Bakhtawar, Chak Shahzad, Islamabad
Karachi: Bahria Complex IV, 4th Floor, Main Chaudhary Khaliq Uz Zaman Road, Gizri Clifton, Karachi
Lahore: 20 Ex American Centre Building, Opposite Ganga Ram Hospital, Queens Road, Lahore
Phone: 0900-07860 (from a landline) or 9999 (from a mobile)
Timings: 09:00 am – 05:00 pm (Mon-Fri)
E-mail: infoukrainepk@vfshelpline.com
Website: www.ukrainevisa-pakistan.com
Short Intro to Ukraine Travel and Tourism Purpose
Ukraine is a nation known for its natural beauty and diverse scenery, very much safeguarded culture, customs, beautiful ladies, and a horrible atomic fiasco. Ukraine is the biggest country in Europe, excluding Russia. Ukraine is frequently called the Breadbasket of Europe. Since it flaunts the best circumstances for developing wheat and is a main producer of the stuff.
One of Ukraine's most unique vacation spots is the supposed & tunnel of lovers. The country`s solid custom of peoples craftsmanship and weaving proceeds to the present day, with Ukrainian frequently viewed as a fine art. Traditions are intensely impacted by Ukraine. Greek Catholicism, Ruthenian Greek Catholicism, and Eastern Universal Church and customs from Slavic folklore.
Capital: Kyiv

 Dialing code: +380

 Currency: Ukrainian Hryvnia

 Cities of interest: Kyiv, Lviv, Odesa, Kharkiv, Dnipro, and more

 Official language: Ukrainian
Travel and Tourism in Ukraine
Ukraine is a protected country for explorers. Famous objections in the nation, like the capital Kyiv is the coastal town Odesa, are calm and enjoyable. As the second biggest European country, Ukraine offers numerous attractions for sightseers, including celebrations commending. Its rich culture and marvellous choice of extremely old architecture.
It is the most under visited and less touristy than different pieces of Europe. Ukraine is a vivid and pleasing country roosted on the Dark Ocean, brimming with tough sea shores, wild woodland, and rugged mountain fields. With a set of experiences brimming with societal customs and different social impacts.
Ukraine Travel and Tourism offers explorers ski resorts, present-day urban communities, and customary towns a significant group which highlights UNESCO World Legacy Locales and very much protected verifiable relics.
The third biggest city in Ukraine, Odesa, is a seaport that rests on the beaches of the legendary Black Sea. Presently a significant business district, guests incline toward Odesa for the sandy sea shores, merciful climate, and shimmering waters, especially Lanzheron Ocean, an ideal spot for sun admirers.
Odesa, known as;Pearl of the Dark Ocean, might be a huge city. However, its development gives it a congested feel, with confounded paths to explore, as well as little hiding spots to investigate, finishing off with isolated squares and brilliant houses painted in smooth pastel shades.
Found on the Khorol Waterway, Myrhorod is a languid spa town that became well known because of the mineral properties tracked down in its underground springs. The somewhat saltish water can solve stomach-related issues, or there are various places where guests can bathe. If you prefer not to swim, you can hire a boat or pedalo from the Khorol Stream if you prefer not to swim.
Various eccentric highlights for guests to Myrhorod to search out, like a transcending enlightened windmill and a melodic drinking fountain. The forests found in the city are additionally somewhat renowned, and for the full heartfelt experience, you can take a pony-drawn carriage ride through the lavish scene.
The town of Bakota lies in the Podillia District and is home to the well-known cave cloister worked by Standard priests headed by Holy Saint Anthony of Kyiv. The religious community in the underground caverns dates from the twelfth 100 years. Guests can see very much safeguarded frescoes and artistic creations, and survive from a portion of the priests who hid away far from anyone else.
Bakota is essential for the Public Natural Park because of its rustic area and elements. Jagged slopes on the shores of the pleasant Dniester River. Guests can wander aimlessly in the district and investigate the settlement by walking. To take in the stunning nearby widely varied vegetation in plain view.
The historic focal point of the city of Lviv is presently a UNESCO World Heritage Site, and travellers. Will be able to understand the importance of monuments and old structures. on show here, a considerable lot of which date back to the thirteenth century. Besides the authentic gems on offer here, Lviv is popular for being a creative centre in Ukraine.
There are exhibitions around Lviv, and the national art gallery holds more than 50,000 works, including paintings, models, and installations. On the off chance that you appreciate a show or artful dance, Lviv is well known for its traditionally prepared entertainers and extravagant exhibits. Lviv, and the national art gallery holds in normal turn.
Kamianets-Podilskyi, located in the west of Ukraine, has a complex migration history. Each impact is available in the design and culture of the city, including Armenian clean business sectors tracked down today. The city is flooded with old landmarks like its palace, house of prayer, and disintegrating strongholds.
Because of its area on the Smotrych Waterway, their area is a wealth of outside exercises for those believing they should accomplish something unique. Among these are swell excursions over the Smotrych Gorge and race vehicle driving. Likewise situated over the Smotrych Stream is the Stara Fortetsya, an old city fort that welcomes guests to wonder about the protected remnants.
Slavs lies toward the southwest of Lviv. Slavs is most popular as a ski resort, so if you love the snow, this is the spot to come. There are streetcars, ski lifts, and essential slopes for skiers to appreciate, and the season runs from roughly November to Spring.
Is it advisable for you to visit in the late spring months? There are heaps of different exercises to appreciate in Slavske, for example: berry, mushroom picking in fruitful terrains and fishing in the encompassing lakes. If you like to continue investigating, there are climbing trails, pony riding, and mountain trekking trips that give an elective viewpoint to take in the perspectives.
Situated in one part of Crimea, Yalta is known for being an easygoing hotel that faces the Black Sea. There is a long seafront promenade for guests who need to take in the perspectives over the Crimean Prohibition, as well as a zoo an aquarium that houses dolphins.
For many seriously shocking strives, ride by trolley to the highest point of the close Darsan Slope, and likewise, the stunning Froros Church that is settled on an ocean precipice at a rise of 400 meters. Throughout the long term, Yalta has drawn in a large group of well-known figures, for example: Anton Chekhov. Guests to the area can visit his previous home. That currently fills in as an exhibition hall.
Lies on the banks of the Dnieper Waterway are generally notable for their curious islands, including the entire island of Khortytsia, which sits in the city. The island is a public park that highlights rough territory and has wild gorges and various climbing trails that are famous with guests all year.
As this is an island, there are additional water exercises like swimming and sailing and little sandy seashores to unwind on. Likewise, on the island is a tactical exhibition hall, including weaponry and period recreations of renowned fights
Poltava sits on the Vorskla Waterway, a city saturated with military history. Because of an unbelievable fight in the eighteenth century between the Cossacks and the Russian Tsar Peter I. In light of that, he arrives at this city to see the remaining tactical relics. These incorporate the Segment of Greatness, October Park, the saved region of the Poltava Front line.
Poltava is likewise known for its exhibition halls, few of which are committed to military history, as well as its fundamental house of prayer, the Presumption Church, with its striking steeple. When the spot of such an essential crossroads ever, Poltava is currently a loose quiet social city, with symphonies, theatres, and historical centres by the drove.
Chernihiv is located on the banks of the Desna Stream. Chernihiv is frequently alluded to as perhaps of the old city in all of Ukraine, evidently going back from the seventh hundred years, causing a visit here to feel rather like an outing back in time.
It is likewise home to the most lovely structures in the nation, including Catherine Congregation, which is quickly conspicuous because of its brilliant vaults. Another strict structure of note are Pyatnytska Church which sits in the city Red Square, the ideal spot for a lazy evening walk around the town community.