How do I get a Russia Travel and Tourism Visa on a Pakistani Passport?
Russia Travel and Tourism visa guide will answer all the questions of its reader regarding the visa process in Russia, from Invitation letters to and step-by-step Russian visa process. The applicant can apply for a visa at Russian Embassy in Pakistan.
The Applicant has to submit Two fresh passport-size colored photographs.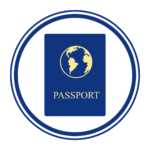 Original passport must be valid for at least the next six months, with two blank pages required.
Nominee must write a Visa request letter to the authorities.
The candidate must submit an Original bank statement and an account maintenance certificate from the relevant bank.
Letter or certification of employment, unfolding applicant`s job, duration of service, income, etc., is also required.
Applicants can fill out the application form online and then get the form printed.
Candidate has to get Medical insurance with a coverage of at least 50,000 EUR; less than that is not valid in Russia. (original and copy). 
 Applicant must get a photocopy of his original CNIC on A4 paper.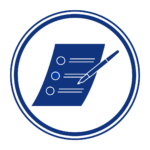 Nominee has to present an Original Tourist Voucher and Original Tourist Confirmation (in the Russian language) of recognition from a Russian travel agency that must be registered with the Russian Ministry of Foreign Affairs. The confirmation must have the agencys reference number and registration number.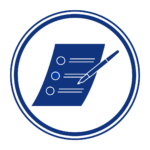 Businessmen require NTN, Bank statements, and invitation letters.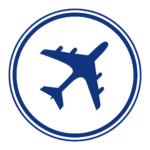 Two-way or a connecting confirmed flight tickets with fixed dates
 A Family Registration Certificate issued by NADRA is required if the candidate travels with his wife
Russia Embassy in Islamabad
Phone: (051) 2600813 / Fax: (051) 2600827
 E-mails: islamabad@dks.ru, pakistan@mid.ru
 Timings: 11:00 AM – 2:00 PM (Mon & Wed)
 Address: 44000, Diplomatic Enclave, Khayaban-e-Suhrawardy, G-4
Russia Consulate in Karachi
Phone: (021) 35861336
 E-mail: rfconsul@gmail.com
 Timings: 11:00 AM – 02:00 PM (Mon – Wed)
 Address: Plot No. Fl-1, Block-4, Scheme-5, Clifton, Karachi
Single Entry Visa: Rs: 12,400
Urgent Single Entry Visa: Rs: 24,800
Double Entry Visa: Rs: 19,840
Urgent Double Entry Visa: Rs: 39,680
Multiple Entry Visa: Rs: 37,200
Urgent Multiple Entry Visa: Rs: 74,400
Note: Visa fee can be changed at any time.
Russian embassy takes at least three days to deal with Urgent applications, whereas, for normal visa applications, they take a minimum of a week; in some special cases, this period can be extended. 
Short Intro to Russia Travel and Tourism Services
Russia, or the Russian Federation, covers Eastern Europe and Northern Asia. It is the biggest country on the planet, possessing one-10th of all the land. It traverses 11 time zones across two landmasses (Europe and Asia) and has coasts on three seas (the Atlantic, Pacific, and Cold).
The Russian scene shifts from desert to frozen shore, tall mountains to monster bogs. Russia contains Europe`s longest river, the Volga, and its biggest lake, Ladoga. Russia travel and touris madditionally is home to the world`s most profound lake, Baikal, and the nation recorded the world`s least temperature outside the North and South poles. The occupants of Russia are very different.
Capital: Moscow
 Dialing code: +7
 Currency: Russian ruble
 Cities of interest: Moscow, Saint Petersburg, Novosibirsk, Yekaterinburg, Kazan, and more
 Official language: Russian
Travel and Tourism in Russia
The biggest country on the earth truly has its all-mountains, valleys, frozen lands, warm sands, and a mind-blowing number of astounding regular objections to dazzle any guest. The most seasoned urban areas in Russia, including Moscow and St. Petersburg, actually hold their supreme wonder clear in their design and their lofty parks, retail outlets, even metro stations.
Different urban communities and districts remembering far-away locations for Siberia and the Far East offer an opportunity to investigate the staggering magnificence of the tundra and Aurora Borealis, volcanoes, and more skiing than you might at any point long. From striking plated royal residences to huge regular spaces, investigate our rundown of Russia`s most ideal getaway spots.
Places to See in Russia Travel and Tourism Services
1. Lake Baikal
This gigantic high-altitude lake in Siberia is the oldest and most profound lake on the earth, arriving at the greatest depth of 1,642 meters and an expected 25 million years old. Baikal is additionally the biggest freshwater lake on the planet. More than 20% of the world`s freshwater is in this lake. Even though Lake Baikal is viewed as one of the clearest lakes on the planet, this isespecially observable in winter, where, in certain areas.
It`s feasible to see up to 40 meters down into the water-despite the fact that a large part of the lake`s surface freezes over for as long as five months of the year.de lake in Siberia is the oldest and most profound lake on the earth arriving at the greatest depth of 1,642 meters and an expected 25 million years old. Baikal is additionally the biggest freshwater lake on the planet. More than 20% of the world`s freshwater is in this lake.
2. Altay Mountains
The Altay Mountains in Siberia reach out from Russia Travel and Tourism into China, Kazakhstan, and Mongolia. Generally occupied by various ethnic gatherings engaged with horse farming and ranger service, it is likewise an extremely famous vacation location for the two locals and explorers. The Altay Mountains are important for a UNESCO World Legacy Site and various regular stores and lakes.
There`s a great deal of pure magnificence in Altay, where frozen waterways and snowcapped mountains draw in cross-country skiers and other open-air darlings in winter, as well as explorers (the region around Aktru Glacial mass is particularly famous for traveling), kayakers, and climbers in summer. More strange exercises, including plunging, cave investigating, and spice and mushroom picking can likewise be sought after here.
3. St. Petersburg
Although more modest than Moscow, St. Petersburg has such a huge amount to offer; seeing everything in one day is often impossible. Contrasted with Moscow, St. Petersburg feels more European-compelling artwork and wonderful plan subtleties blending in with history everywhere.
You can investigate it by walking to respect the engineering very close or bounce on a journey to investigate part of the 300 kilometers of waterways that slice through the magnificent city. For a shocking excess of white and gold tones, visit Moika Castle (generally renowned for being where Rasputin was killed) and the Neoclassical, nineteenth-century St. Isaac House of prayer, a Russian orthodox museum.
4. Moscow
Guests to Moscow typically begin to ask where the Kremlin, Red Square, and the beautiful St. Basil`s Church are found. The shopping center GUM, with its glass and steel rooftop, is likewise a well-known location in any event, for sightseers who can`t manage the cost of the extravagance brands offered here-and an extraordinary spot to taste genuine Russian food.
Regardless of whether museums are not precisely your thing, Moscow makes them flabbergast choices worth visiting, including The State Tretyakov Gallery (displays Russian art only). The Pushkin museum(for global assortments); and the Kremlin Armory Museum for an investigation of a few interesting things, for example, the ivory lofty position of Ivan the Horrendous and gold-covered magnificent carriages.
5. The Russian Tundra
The tundra is an exceptional biome that mainly exists in or close to the Cold Circle. Here, temperatures are cold to such an extent that trees can develop, and just greenery, bushes, and particular sorts of grasses can overcome the colder time of year. In many spots, the tundra is inseparable from permafrost-meaning the ground is forever frozen. In regions where the top layer of ground dissolves during summer, bogs and streams will frame the land, prompting lovely patches of vivid cold water.
The Russian tundra is home to polar bears, seals, gray wolves, and rich birdlife during nesting season. Throughout recent many years, ecotourism has become increasingly more intrigued in the tundra regions, particularly the Incomparable Cold State Nature Save close to Krasnoyarsk Krai, where guests can take various ecological courses to investigate, attempt bird-watching, or visit as a component of an educational visit.
6. Peterhof Royal Residence
Peterhof may be home to a university and a significant Russian watchmaker, yet this little city`s call to popularity is the Peterhof Castle. Initially planned and build in the mid-1700s for Tsar Peter in a style that looks like the Royal residence of Versailles, the castle grounds cover an area of very nearly 4000 hectares.
There are 173 nursery wellsprings around the royal residence some, similar to the Amazing Outpouring wellsprings, with extraordinary highlights that initiate water jets when individuals draw near. The lower gardens, planned in French proper style, offer marble sculptures, concealed strolling ways, and, surprisingly, an aviary structure.
7. Olkhon Island
One of the world biggest lake islands, Olkhon is shrouded in steep mountains, lavish woods, and taiga. The island is in Eastern Siberia and has a little permanent populace that comprises the most of nearby Buryats, a Mongolic native group who trusts the island to be a strong otherworldly spot.
The Russia travel and tourisml industry has turned into a developing industry on Olkhon Island. With guests approaching to investigate places like the seaside sand hills and the neglected Peschanaya Town, and the previous Soviet work camp close by. This region is likewise popular for its "walking trees" a strange peculiarity that makes solid breezes uncover tree roots on the oceanfront and provides them with the presence of a standing individual.
8.The Russky Extension in Vladivostok
Situated close to the boundaries of China and North Korea and directly across the sea from Japan, Vladivostok is Russia Travel and Tourism biggest port city. A significant stop on the Trans-Siberian Rail route course, the city was beyond reach to outsiders during Soviet Association times and presently gets loads of unfamiliar guests anxious to find it.
The city has many parks and public spaces, incorporating Sportivnaya Harbor with its lovely ocean side and promenade, and the Falcon`s nest view point at the highest point of the hill. Vladivostok`s Russky Scaffold is a dazzling building wonder and the longest link remaining span on the planet at 1,885 meters.
The scaffold interfaces Vladivostok to Russky Island, where guestswill track down Philippovsky Cove and its wonderful sandy sea shores, as well as Voroshilov Battery, a tactical museum.
9. Russian Taiga
The Russian taiga is a novel ecoregion that sits between the tundra in the North and the more calm blended backwoods in the South. It`s a sort of boreal woods where just coniferous trees like pines, tidies, and larches develop. Portions of Gold country and Canada are shrouded in Taiga, as well.
However, the Russian taiga brings a degree of disconnected magnificence you won`t find elsewhere. Here, temperatures can reach as low as – 20 degrees Celsius, however, the Siberian taiga can undoubtedly see evenings of – 50°C during the coldest months. In the north of the country, the taiga encounters the 12 PM sun in summer and polar night in winter.
10. Kizhi Island
Situated in Lake Onega in northwestern Russia, this minuscule, six-kilometer-long island has been possessed since the fifteenth century. The island`s most well-known sight is the Kizhi Pogost, an open-air museum with more than 80 old wooden designs.
The two eighteenth-century temples are particularly shocking and have been assigned as a UNESCO World Heritage Site. They`re additionally viewed as perhaps the most astonishing and tallest wooden construction in Europe.