How to get Cuba Travel and Tourism Visa on a Pakistani Passport?
Best Cuba Travel and Tourism visa guide will answer all the questions of its reader. Regarding the visa process in Russia, from Invitation letters to and step-by-step Russian visa process. The applicant can apply for a visa at Russian Embassy in Pakistan. If you want to visit Cuba and enjoy its world-famous beaches, you need to get a tourist visa for Cuba, also known as Tourist Card. Anyone can get a tourist card by post or through Cuba Embassy in Islamabad by personal visit. The requirements of a Tourist visa (tourist card) are simple and easy, and you don't need to show a bank statement to get the visa.
Clear photocopy of the applicant`s valid passport and flight tickets.
 1-payment of the consular fee must be paid by the applicant predetermined for this service
 2- Envelope with the return address and enough postage stamps.
 A request letter to get the visa.
 Candidates have to get an A4-size photocopy of their national identity card to submit to the embassy for the visa process.
Applicant has to submit his two fresh passport-size photographs.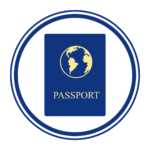 original passport with an expiry of at least six months which must have two blank pages for visa entry, is required.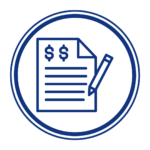 Applicants can get a visa application form by sending a requesting email to the embassy.
Cuba Embassy in Islamabad
Phone: (051) 2824077 / (051) 51 2824078
 E-mails: eocuba1@nayatel.pk, secrepak@nayatel.pk
 Timings: 9:00am – 12:00pm (Mon – Thu)
 Address: School Road, House 13-A, Sector F-6/1, Islamabad
Tourist Visa (Tourist Card): USD: $50  
The Embassy of Cuba can take 10 days to process visa applications, but in some cases, it may take more than that. 
Visa Validity and Duration of Stay
Visa Validity: the tourist visa issued by the embassy of Cuba is usually valid for three months. 
 Duration of Stay: Tourists can stay in Cuba for up to thirty days.
Located in the Caribbean Ocean, Cuba is the largest island in the region located in the Caribbean Ocean, Cuba occupies the largest portion of the region. Cuba and its neighbours structure the More prominent Antilles, a chain of islands made great many a long time back when two of Earth`s structural plates impacted. Cuba is a long and limited island. It extends 750 miles (1,200 kilometres) from east to west, yet is just 60 miles (100 kilometres) wide in many spots.
High  mountains and moving slopes cover around 33% of Cuba Travel and Tourism. The other 66% of the island are marsh fields utilized for cultivating. Cuba, the Caribbean`s biggest island, dribbles with history, culture, and a charming persona. Unrecorded music floats through the cobbled squares in Havana`s world heritage-listed Old Town, rare vehicles voyage the roads, and the lovely old structures in Cuba`s provincial urban communities bring out the vibe of a nation frozen in time.
Capital: Havana
 Dialling code: +53
 Currency: Cuban peso
 Cities of interest: Havana, Santiago de Cuba, Camagüey, Holguín, Guantánamo and more
 Official language: Spanish
Cuba additionally has magnificent beauty. This huge island has more than 5,000 kilometres of shoreline, a lot of it rimmed by stunning sea shores. Coral reefs gleam in the turquoise waters, and Cuba`s lavish open country and great islands. Have played host to presidents; given shelter to progressives; and propelled journalists from around the world, Hemingway among them.
With this set of experiences, magnificence, and sublime plunging and fishing, Cuba offers a profundity and variety few Caribbean islands can equal. Investigate this enrapturing country with our rundown of the top attractions and spots to visit in Cuba.
Habana Vieja, or Old Havana, is an exceptionally well-preservedOld Havana, is an exceptionally well-preserved piece of Cuban history that has been declared a UNESCO World Heritage site. Walking around the cobbled roads and looking up at the fantastic Ornate and neoclassical buildings,
It`s not difficult to envision what life in Cuba resembled a long time back. Broad remodels are presently reinvigorating the notable structures. Significant attractions include: 
The Square de la Catedral, home to the Cuban Extravagant Catedral de San Cristobal.
The great café and Hemingway home base, Bodeguita del Medio.
The tactical stronghold, Castillo de la Genuine Fuerza.
Playa Paraíso, Cayo Largo del Sur
It is famous for its wonderful sea shores, one of the best Playa Paraíso (Heaven Ocean side), on the Cayo Largo del Sur island. This heavenly strand of fine white sand and child-blue ocean skirts the shielded western edge of the island and converges with the similarly bewitching Playa Sirena.
The island of Cayo Largo del Sur is a sun searcher`s location with a commonly dry, radiant environment and hardly any vacation spots. Other than probably the gorgeous sea shores in Cuba and numerous lodgings and resorts.
Delightful Baracoa is one of the highlights of eastern Cuba, Cuba`s oldest city. Today, guests come here for the eye-catching colonial architecture and lavish landscape. Here, mercerizing waterfalls and beautiful sea shores give a cool contrast to the hot wilderness. The level-beat pinnacle of El Yunque manages this tropical excellence, alluring climbers to take the directed rising to its 589-meter culmination. The slope is a UNESCO Biosphere reserve where unique birds and plants flourish.
When ocean-side towns and resorts appear very similar, and you search for remarkable activities in Cuba, Santa Clara will add profundity to your Cuban schedule. This is the renowned site of the last guerrilla fight driven by Che Guevara in 1958 Che`s body was let go here, and his catacomb (Mausoleo del Che Guevara) and landmark. The Commemoration Comandante Ernesto "Che" Guevara, are the town huge attractions.
Havana`s Museo Nacional de Bellas Artes
If you are an art darling, take advantage of Havana & Museo Nacional de Bellas Artes (Public Historical centre of Expressive arts). With its immense and great assortment of worldwide and Cuban art. The assortment is housed in two structures and incorporates works from old times to the currentday.
Clad in lavish Italian marble, the reestablished Spanish Renaissance-style Palacio del Centro Asturiano was planned during the 1920s by Manuel Bustos. It shows global craftsmanship, including works by European Bosses; antiquated artistry from Greece, Rome, and Egypt; and works from Asia, the US, and Latin America. The Spanish assortment, specifically, is a feature.
 Castillo de San Pedro del Morro, Santiago de Cuba
A UNESCO World Legacy Site, Castillo del Morro is one of the seventeenth century`s most mind-blowing protected Spanish fortifications. It remains at the entry to the Narrows of Santiago, around 10 kilometres southwest of Santiago de Cuba, the nation`s second-biggest city. On the top of a cliff, the construction was planned in 1587. However, it required a long time to fabricate and was finally finished toward the end of the seventeenth hundred years.
It was initially planned to safeguard against privateer assaults, yet it also filled in as a jail in the last part of the 1700s before being changed into a fort. Today, you can investigate the post`s various levels, learn about pirates and the stronghold history in the little gallery, and appreciate great perspectives over the narrows.
Landmass de Zapata (Ciénaga de Zapata)
A sanctuary for birders and nature darlings, the Landmass de Zapata is a remote, scantily populated area of Cuba with different scenes and quite possibly. The biggest wetland in the Caribbean Cienaga de Zapata or the Zapata Bog, as it is warmly known, is a UNESCO Biosphere Save, home to roughly 150 distinct types of birds, including waterhens, parrots, and heron. Crocodiles are likewise normal.
If you`re searching for a spot to enjoy the naked beauty of nature in central Cuba, make a beeline for El Nicho waterfalls. Around an hour and a half drive from Trinidad or Cienfuego, in Parque El Nicho. These multi-layered falls stream into a few jade-green wilderness pools – the ideal put to take a cool plunge on a hot day driving.Here along the twisty rutted streets is an undertaking in itself, and the landscape is lovely.
Take the 1.5-mile palm-lined trail to the recreation area`s most great spots when you show up and pay the extra charge. It wanders along a cool waterway and rises through thick, tropical woods to the falls, where you can swim and sunbathe. En route, look out for the tocororo, Cubas public bird, and the lovely imperial palm. Stroll past the falls, and you`ll wind up at a great post with stunning perspectives across lavish valleys.
Parque Historico Militar, Havana
The Parque Historico Militar envelops two of Havana`s popular posts: the Castillo de Los TresReyes del Morro, otherwise called El Morro, and Fortaleza de San Carlos de la Cabana. Directing the entry of the Cove of Havana, El Morro was underlying the late sixteenth 100 years and mid-seventeenth hundred years to fight off pirates and looks similarly as it supported then, at that point.
The beacon was supplanted with one stone in the nineteenth hundred years. However, its unique light sparkles out to the ocean. You can climb to the highest point of the stronghold to respect great perspectives on the sea and city.
You can investigate the galleries which follow this captivating post`s historical backdrop. Yet, the most famous opportunity to visit is around evening time when entertainers wearing nineteenth-century outfits perform. Ceremonia del Cañonazo, a gun discharging function, at 9 pm.
Plaza de la Revolucion (Jose Marti Memorial), Havana
Due to its important place in Havana`s history, the Plaza de la Revolucion deserves at least a brief stop, if only to absorb the events that transpired here. Castro delivered speeches in this vast Square, often attracting more than a million people. And in 1998, Pope John Paul II celebrated mass here during a visit to Cuba.
In the centre of the Plaza de la Revolucion stands a 109-meter grey tower, a memorial to the Cuban national hero, Jose Marti, while a large, white marble statue of him lies at its base. Below the statue is the entrance to the interior of the Jose Marti Memorial, which contains a museum on Marti. Ascend the tower for incredible views over Havana. Opposite the memorial, the famous giant portrait of Che Guevara adorns the Ministry of Interior building.