How to get Japan Trave and Tourism Visa on a Pakistani Passport?
Japan travel and tourism visa, also called a holiday visa, can be acquired from the Japan Embassy in Islamabad or the Consulate General of Japan in Karachi. You must visit the Japan Embassy or Consulate General to apply for the visa.
List of Required Documents:
 Two fresh photographs of the applicant are required for the visa process. The applicant`s name and date of birth should be mentioned in English on the back of both photographs.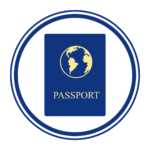 The traveler has to submit his original passport. The validity of that must be beyond six ( 6) months. The passport must have 2 or 3 blank pages in it.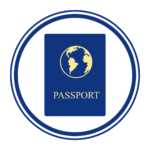 Canadian embassy requires photocopies of all your expired passports with all their pages. You also have to submit a photo stating the bio-data page of your current passport.
Your bank statement for more than the last six months and account maintenance certificate from your bank is required to carry on the visa process in Canada. 
The property documents that show your roots in your motherland can also help you to make your visa process faster.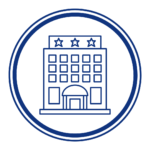 Your bank statement for more than the last six months and account maintenance certificate from your bank is required to carry on the visa process in Canada.
You need health insurance with the treatment of at least 50,000 CAD.
Submission of a copy of your national identity card printed on A4 size paper is also required to get a Canadian visa.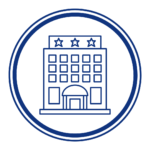 Paid hotel booking is not required for processing visas.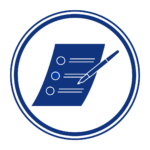 Businessmen require NTN, Bank statements, and invitation letters.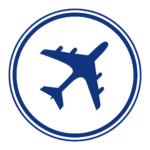 Flight reservation or booking from the local travel agent. You don't require air ticket confirmation
In case of family immigration, you must present a copy of the FRC means family registration certificate and form`s issued by NADRA to the Canadian embassy.
A permission letter from parents is required if a child under the age of 16 is traveling alone. Suppose a minor travel with one of the parents, a consent letter from the second parent is required.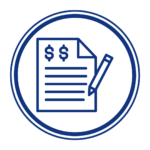 You will require an employment letter from the employer mentioning your position, salary, date of joining, and other facilities offered. You must provide employment evidence if you have anyone depending on you for a living.
Documents for Business Person
As business personnel, the required documents to get Canadian vise are  the registration of your company,  at least 3 to 4 years of tax returns,  the bank statement of your company`s account,  the letter of recommendation from the chamber of commerce. 
Japan Embassy in Islamabad:
Address: 53-70, Ramna 5 Diplomatic Enclave, Islamabad, Islamabad Capital Territory 44000
Tel : +92-51-9072500 
Phone : +92-051-2279320
Fax :+92-51-9072352 
Japan Embassy in Karachi:
Address: 6/2 Civil Lines, Abdullah Haroon Road, Karachi, 75530, Pakistan
(G. P. O. Box No. 3745)
TEL: (92 – 21) 3522 – 0800
FAX: (92 – 21) 3522 – 0820
Regardless of common thinking, getting a Japan travel and tourism visa on a Pakistani passport is relatively easy. You may need the necessary documents to apply for a Japan visa at any Japanese embassy, either in Islamabad or Karachi. If you complete the requirements, the visa application form process and simple form.
A normal Pakistan-Japan visit visa is 3,000 Yen for a single entry.
Multiple or double entry cost is 6000 yen.
The Transit visa cost is 7000 Yen.
Pfizer
 Moderna
 AstraZeneca
 Johnson & Johnsons
Sinopharm
 CoronaVac
Booster dose if required.
Visa processing time is five to seven days.
Short Introduction of JapanTravel and Tourism Visa Services:
Japan travel and tourism online visa services is an East Asia island located in the northwest Pacific Ocean. The Sea of Japan surrounds it from the west, and in the north, it is extended to the Sea of Okhotsk, the East China Sea and Taiwan in the south. Part of the ring of fire, its area, spans the archipelago of 6852 islands that cover 377.975 square kilometres. Its main islands are Kyushu, Hokkaido, Okinawa, Shikoku, and Honshu.
Capital: Tokyo
Dialling code: +81
Currency: Japanese Yen
Main cities: Tokyo, Yokohama, Osaka, Nagoya, Sapporo, Fukuoka, Kobe and Kyoto and more.
Official language: Japanese
Japan is abundant in historical sites, including Historic Monuments of Ancient Kyoto, Nara, and Himeji Castle. Popular tourist attractions include Tokyo, Hiroshima, Mount Fuji, Ski Resorts like Niseko in Hokkaido, Okinawa, Shinkansen riding with the hot spring network and Japan's Hotel.
Historical tourist resorts in Japan:
1-Tokyo
Tokyo, the capital, is one of the famous tourist attractions. The best areas to stay in Tokyo are Ginza and Shinjuku. Other places where you can stay are Tokyo station, Asakusa and Shibuya. It would be convenient to stay near the JR Yamanote train line or other subway lines to make accessing Tokyo's tourist places easy.
2-Hiroshima
Hiroshima is a well-known tourist attraction. The best and most comfortable area to stay in is Downtown Hiroshima. It covers a wide area of Hiroshima peace memorial park from the train station.
3-Osaka
Osaka is a hot tourist spot. The best stay area in Osaka city is Umeda and Namba. Other places to stay in Osaka are hotels near the Osaka castle, Universal Studios or the Midosuji subway line. Umeda and Namba are major transport areas in Osaka with many restaurants and shops. If you are interested in traditional food or nightlife, you must stay in Namba.
4-Jigokudani Monkey Park
Jigokudani Monkey Park is one of the hot springs areas. Its name is derived from the word "Hell's Valley" because you can find boiling water and steam bubbling out from the frozen ground, surrounded by cold forests and cliffs. The town is known for its large population of wild snow monkeys.
5-Kiyomizu-Dera
The Buddhist temple is the situation in eastern Kyoto. It is a historical place built in the year 798. You can find perfect harmony with nature, and its construction was without nails. Locals think that if they jump off the edge, they will grant their wish, and modern travellers enjoy the talisman and, shrines, artwork.
6-Himeji Castle             
This castle is the best present example of Japanese castle architecture. It was built to defend the city from foreign invaders. The building survived World War II. It has a white exterior and an appearance of a bird ready to take flight.
7-Kamakura's Great Buddha
The great Buddha of Kamakura, made up of bronze, is over 40 feet tall and weighs 93 tons., built-in 1252. It was originally located in a small wooden temple, as a tsunami of the 15th century destroyed it.
8-Todaiji Temple
The temple, the world's largest wooden building, and the largest bronze Buddha are situated in Nara. The beautiful gardens surround it. Abundant in Buddha history and Japanese artefacts, and the Kegan school for Buddhism is situated here.
9-Mount Fuji
A mountain of the highest elevation in Japan, with a height of 12,388 feet. It attracts tourists, climbers and sightseers. Around 200 000 climb this mountain every year.
10-Golden Pavilion
Golden Pavilion temple, or Kinksku-Ji, is a famous visitor. The building was rebuilt after being burned by a young monk. It is surrounded by gardens, making it a famous building.