How can I obtain a Qatar Travel and Tourism Visa Guide, and how do I apply for a job online in Doha, Qatar?
Welcome to a complete Qatar travel and tourism visa guide online services. The information provided here will answer any questions you may have about Qatar. On Arrival visa, Qatar Business Visa, the work visa procedure in Qatar.
Qatar Travel and Tourism Visa On Arrival:
An attractive facility of an arrival visa has been introduced by the government of Qatar for the citizens of almost 80 countries, including Pakistan, to promote business and tourism. Passport holders of these 80 countries can get the visa stamp free of cost during their arrival in Qatar. The validity of this Of Arrival visa is 30 day extension. This visa is not surefire because of the covid pandemic.
List of Required Documents: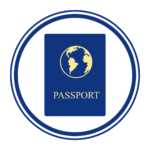 You must have an original passport with a validity of six months and at least one blank page must be there.
Polio Vaccination Certificate
Being a citizen of Pakistan you need to present a certificate which verifies that you are Polio vaccinated.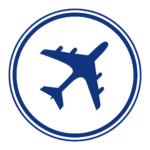 You must have a return or connecting air ticket.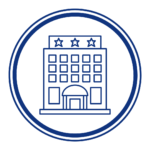 If you want to stay there, you must have a booking in Ant Hotel or present proof of accommodation. 
 Vaccination Certificate
Visitors to Qatar must have verifiable proof of being fully vaccinated against COVID-19. A certificate and QR code is also required.
PCR Test 
All travellers to Qatar must have a negative report of PCR test 48 hours before they enter Qatar. The citizens and residents of Qatar are exempted from this test.
 Ehteraz Approval
Visitors must register on the Ehteraz website or mobile app and provide proof of approval.
Quarantine
The travellers have to get a quarantine booking made by Qatar Discover. No quarantine is required for the residents of Qata
Because of the COVID-19 pandemic, travellers to Qatar need to be fully vaccinated with the approved vaccination from the authorities of Qatar travel and tourism visa guide.
 Pfizer, Moderna, AstraZeneca and Johnson are officially approved vaccines
Travellers vaccinated with Sinopharm, CoronaVac (Sinovac), and Sputnik V can also get in Qatar. Still, they must undergo an antibody test with PCR before travel.
A business travel agent in Qatar can obtain a business visa in Qatar as it is a sponsored visa and the stay duration under a business visa is 90 days in Qatar. The business visa in Qatar is available for the person interested in finding good chances in short-term contractual work. The business visa of Qatar needs to have a prior arrangement and approval of any organization, company or institute.
Qatar`s government welcomes foreigners to work in Qatar and adds its efforts to make Qatar a business hub of the Gulf. The work visa in Qatar is also a sponsored visa issued by the employer or company hiring the working staff. The validity of a work visa in Qatar is 2 to 5 years. This work visa is known as an "Azad Visa".
However, the process for an Azad visa in Qatar is relatively complex. After completion of the requirement, that is, a contract with the employer, a copy of your passport, an application form from the Ministry of Labour, a medical certificate showing the employee`s good health, an immigration card and a biometric of the employee with finger prints.
Qatar Embassy in Islamabad:
Qatar Embassy in Islamabad
Phone: (051) 2270789 / (051) 2270768
 Phone: (051) 2270833 / Fax: (051) 2600957
 E-mail: islamabad@mofa.gov.qa
 Timings: 09:00 am – 05:00 pm (Mon-Fri)
 Address: 20 University Rd, G-5/4 Diplomatic Enclave
 Website: Click to Open
Qatar Embassy in Karachi:
Phone: (021) 35862171 / (021) 35862172
 Phone: (021) 35862173 / Fax: (021) 35872377
 E-mail: karachi@mofa.gov.qa
 Timings: 09:00 am – 05:00 pm (Mon-Fri)
 Address: 20 House No. 16, Khyaban-e-Hafiz, Phase V, DHA
 Website: Click to Open
On the world map, a finger-like peninsula in the Arabian Gulf is known as Qatar. It is an Arab country in the Gulf region. World bank reported that the total population of Qatar is about 3 million, and 88%of that consists of foreigners who belong to different countries of the world and are settled here for work, 
Capitals: Doha
 Dialling code: +974
 Currency: Qatari riyal
 Cities of interest: Doha, The Pearl Qatar, Al Wakrah, Lusail
 Official languages: Arabi
Tourism is growing in Qatar nowadays.
Places to See in Qatar
  Souq Waqif
 Villagio Mall
 The Corniche
City Center
Museum of Islamic Arts
National Museum of Qatar
Karata Cultural Village
Purple Island
Area to Stay in Qatar
Al-HilalMatar Qadeem
Najma
 Doha Jadeeda