How to get South Africa Visa on a Pakistani Passport?
The government of South Africa Travel and Tourism online visa services welcome visitors to flourish tourism in the country. The following article will guide you to get a South African sticker visa for visitors. The e-visa of South Africa for tourists can be applied online.
List of Required Documents: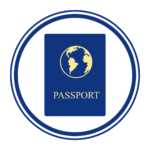 Travellers has to submit his original passport with at least six months legality. It must have two unused pages. The candidate must have to submit the previous travel in the form of an old/expired passport photo states.
 An application along with a cover letter is required in which citations outlining the purpose and the length of the visit must be mentioned.
Visa application form can be downloaded from the official website. A Duly filled and completed application form, along with the applicant`s signature, is required
 A vaccination Certificate for yellow fever must be submitted.
you require two recent pictures sizing 35 by 45mm are required to get a South African visa.
The candidate has to present the original statement of his bank account along with the account maintenance certificate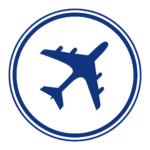 the traveler has to provide a return ticket or connecting ticket along with accommodation proof in south Africa.
Invitation Letter (if applicable)
An invitation letter from the organization that has invited the applicant to attend any event or activity is also required if applicable. 
 In case of traveling with the kid1s copy of the birth certificate and form B is required. 
 Letter of certification of employment, describing applicant`s job duration of service, income, etc.
 Candidate has to present a copy of his national identity card on A4 size paper.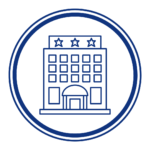 Paid hotel booking is not required for processing visas.
Visa Fee South Africa Travel and Tourismon Online Visa Services:
The normal processing time is ten (10) working days. In some cases, this may take longer.
Only vaccinated personnel are welcome in South Africa. The accepted vaccines in South Africa are Pfizer, AstraZeneca, Sinopharm, Johnson, Moderna, and CoronaVac (Sinovac)
South Africa Embassy in Islamabad
Phone: (051) 2611312 / (051) 2655304
 Fax: (051) 2655308
 E-mail: islamabad.consular@dirco.gov.za
 Timings: 09:00 am – 05:00 pm (Mon-Fri)
 Address: House 7, Street 58, Sector F-7/4, Islamabad
For more info Click Here
Visa Application Centers:
Islamabad: Gerrys Building, Adjacent to Punjab Cash and Carry, Park Road, Chattha Bakhtawar, Chak Shahzad, Islamabad
Karachi: Bahria Complex IV, 4th Floor, Main Chaudhary Khaliq Uz Zaman Road, Gizri, Clifton, Karachi
Lahore: 20 Ex American Centre Building, Opposite Ganga Ram Hospital, Queens Road, Lahore
Phone: 0900-07860 (from a landline) or 9999 (from a mobile)
Timings: 09:00 am – 05:00 pm (Mon-Fri)
E-mail: infosouthafricapk@vfshelpline.com
Website: www.visa.vfsglobal.com
As discussed in this article, the South African embassy needs the same documents for an e-Visa, with a slight difference in the process. The candidate has to fill online form, upload relativedocuments and pay an online fee then wait for the results.
Short Intro to South Africa:
South Africa is quite possibly one of the most geologically changed countries on the African mainland, containing a domain that reaches from the rolling, ripe fields of the high veld and the completely open savanna of Mpumalanga to the Kalahari desert and the pinnacles of the Drakensberg Mountains.
As well as having two of the world`s most eminent untamed life-saves, the Kruger and the Kgalagadi Tran frontier Park, the nation contains north of twelve more modest local stops and holds. With its great street and rail frameworks, its overflow of first-class convenience, and its plentiful farmlands, grape plantations, and immaculate seashores, South Africa genuinely offers "a world in one country.
Capitals: Cape Town, Pretoria, Bloemfontein
 Dialing code: +27
 Currency: South African Rand
 Cities of interest: Cape Town, Durban, Johannesburg, Pretoria, Port Elizabeth, and more
 Official languages: Afrikaans, English, Zulu, Xhosa, Southern Sotho, Venda, Tswana, Northern
Sotho, Tsonga, Swati, Ndebele
 Public Park is quite possibly one of the best game held in Africa and one of the most seasoned in South Africa. On the off chance that you`re a natural life sweetheart, this well-known park most certainly should be on your South Africa schedule. The recreation area lies about a 3.5-to 4.5-hour drive from Johannesburg. Offers guests the opportunity to see the Large Fivelion, panther, bison, elephant, and rhino, as well as a bewildering variety of other untamed life. It`s likewise home to San (Bushman) rock works of art and archaeological destinations.
Cape Town, South Africa, is one of the planet`s most amazing urban communities. Nature encompasses this multicultural city, which nestles between a tough scope of mountains and the ocean. One of the top activities in Cape Town is visiting Table Mountain, the level beat top managing the city. For a dynamite outline, climb to the culmination, or coast up on the cableway. The extended climb up Lion`s Head likewise gives all-encompassing city vistas.
Cape Town, South Africa, is one of the planet`s most amazing urban communities. Nature encompasses this multicultural city, which nestles between a tough scope of mountains and the ocean. One of the top activities in Cape Town is visiting Table Mountain, the level beat top managing the city. For a dynamite outline, climb to the culmination, or coast up on the cableway. The extended climb up Lion`s Head likewise gives all-encompassing city vistas.
Kgalagadi (Kalahari) Transfrontier Park, 
Among the huge diversity of wildlife, this vast conservation area is home to the famous black- maned Kalahari lion; stately gemsbok, with their V-shaped horns; the sprawling nests of sociable weavers; meerkats; and many birds of prey. Other predators, such as leopards, cheetahs, and hyenas, are also found here. Four-wheel drive vehicles are recommended for some of the minor rugged roads or for those venturing into Botswana.
Stellenbosch is quite possibly one of the most beautiful towns in South Africa travel and tourism online services provider . A mosaic of ranches, old oak trees, and white-washed Cape Dutch residences, it`s one of the most incredible protected towns from the time of the Dutch East India Organization. Now, it`s a college town with a dynamic vibe and phenomenal landscape. Foodies will adore it here.
Stellenbosch is home to some of South Africa travel and tourism best eateries, as well as numerous walkway bistros. History buffs can go for a stroll back in time at The Stellenbosch Town Exhibition Hall, a gathering of four reestablished houses and gardens dating from 1709 to 1850. Rupert Exhibition Hall shows significant works by South African specialists, and walking around the Botanic Nursery at the College of Stellenbosch is one of the top things to do here.
iSimangaliso Wetland Park, KwaZulu-Natal
iSimangaliso signifies marvel and miracle in the Zulu language, and it is a fitting name for this World Legacy Region, home to Africa`s biggest estuarine framework. Previously the more noteworthy St. Lucia Wetland Park, iSimangaliso lies on the northeastern shoreline of Kwazulu Natal.
 Associates eight joined environments, including coral reefs, cross-filled waterways, lakes, transcending waterfront ridges, swamplands, and savanna. Of course, the region upholds an unimaginable assortment of natural life. In excess of 526 types of birds occupy the hold, as well as leatherback and blockhead turtles, panthers, rhinos, and Africa`s most noteworthy grouping of hippos and crocodiles. 
Blyde River Canyon Nature Reserve
 Lovely Blyde Stream Gorge Nature Save (likewise called Motlatse Waterway Gully) is a most loved stop on the drive between Johannesburg and Kruger Public Park. The recreation area is home to Africa`s second-biggest gorge, as well as a wide variety of natural life and plants.
Lavish subtropical foliage, cascades, flickering streams, and lichen-covered rock developments make a striking material of variety and surface. The game survey can especially remunerate, with every one of the normal types of South African primates and numerous hippos and crocodiles.
The broad waterfront promenade called the Brilliant Mile is an incredible Durban vacation destination and an extraordinary beginning stage for a visit through the city. Long, light sea shores draw swimmers, surfers, and fishers, while the clamouring promenade feels like the Miami Ocean side with its elevated structure of lodgings, shops, eateries, and showy diversion edifices.
You can walk around the promenade or lease a bicycle or Segway. Other than the ocean side scene, top attractions along this stretch incorporate uShaka Marine World, a wonderland of ocean-themed attractions; Moses Mabhida Arena; and Scaled-down Town, a minuscule imitation of Durban with a little rail organisation, air terminal, and harbour scene.
Boulders Penguin Colony, Simon`s Town, Western Cape
If you have any affection for penguins, you`ll need to go to Simon`s Town, about an hour from Cape Town. Here, you`ll find three pretty sea shores that are home to the Rocks Penguin Settlement. The province of appealing, highly contrasting jeopardised African penguins is around serious areas of strength for 2,000.
You`ll find the birds relaxing on the sand and encompassing rock stones, as well as taking a dunk in the narrows. The water here is exceptionally clear and quiet, and in light of the fact that the stones cover it from the winds and flows, it is likewise a decent swimming spot on the off chance that you can overcome the frosty temps of the water.
Addo Elephant National Park
South Africa`s third biggest public park, Addo Elephant Public Park, was established in 1931 with the end goal of saving the nation last 11 shrub elephants from eradication. Situated in the Eastern Cape, around 72 kilometres north of Port Elizabeth, today is home to in excess of 600 elephants.
The recreation area is additionally home to two seaward islands, and in some cases, it is the main public park in the world to safeguard the Large 7, which counts extraordinary white sharks and southern right whales alongside the conventional Enormous 5 (elephant, lion, panther, rhino, and Cape bison).