How do I get Romania Romania Travel and Tourism Visa on a Pakistani Passport?
This visa guide will answer all the questions of its reader regarding the visa process in Russia, from Invitation letters to and step-by-step Russian travel and tourism visa process. The applicant can apply for a visa at Russian Embassy in Pakistan.
Required Documents Romania Travel and Tourism
Two recent passport-size photographs with a white background are required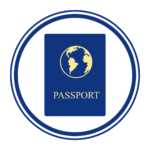 Original Passport with validity of at least three months afar proposed period in Romania.
 A request letter for visa issuance.
The applicant has to submit his Original bank statement with the account maintenance certificate issued by the respective bank. Evidence of financial sources of at least EUR 50 per day for the stay.
Applicant needs to submit a certificate of employment with all the professional details (applicant`s job duration of service, income, etc.) is required.
 Applicants can obtain an application form by visiting the official website. You must submit a duly filled application form.
submission of travel health insurance from a local company in Romania with a coverage of at least 500000 EUR is a must 
An A4 paper-size photo state of the candidate`s CNIC issued by Nadra is required.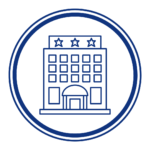 Applicant has to reserve a room in some hotel for accommodation for his entire period of stay in Romania.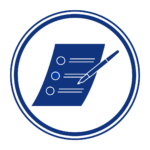 presentation of Polio vaccination certificate is also required.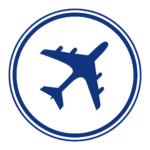 Booking of a two-way or connecting flight ticket.
Romania Travel and Tourism Embassy in Islamabad
Phone: (051) 8436662 / (051) 8441476
 Fax: (051) 8441471
 E-mails: islamabad@mae.ro
 Timings: 09:00 am – 05:00 pm (Mon-Fri)
 Address: House No. 5-A, Street No. 30, Sector F-7/1
Romania Travel and Tourism Consulate in Karachi
Phone: (021) 35685454 / (021) 35694569
 Fax: (021) 35693775 / (021) 35658998
 E-mail: romaniaconsulatekarachi@yahoo.com
 Timings: 09:00 am – 05:00 pm (Mon-Fri)
 Address: 8th Floor, Sheikh Sultan Trust Building, Beaumont Road Civil Lines, Karachi
Tourist Visa: USD: $80
Note: Visa fee is subject to change at any time.
The normal processing time for visa application forms in the embassy of Romania is two weeks. In some special cases, it may take more time than that.
Pfizer, Moderna, AstraZeneca, Johnson & Johnson, Sinopharm, and CoronaVac (Sinovac) are the only vaccines accepted by the government of Romania.
Romania is a southeastern European nation known for the forested locale of Transylvania, ringed by the Carpathian Mountains.  Romania is a country that  comprehends and speaks English fluently. Bucharest is the capital of Romania.
Romanians are proud of their active country life, with its customs, short life, difficult work, and regard for the land. Every one of them is as yet viewed today as the absolute most significant upside of the Romanian country. Because of its shifted scene, Romania is the most biogeographically different country in the European Association.
With snow-covered mountains, green slopes shrouded in timberlands and grape plantations, sandy Dark Ocean sea shores, and Europe`s biggest and best-saved delta, Romania has something for everybody.
Capital: Bucharest
 Dialing code: +40
 Currency: Romanian leu
 Cities of interest: Bucharest, Sighisoara, Sibiu, Brasov, Painted Monasteries, Sinaia, and more
 Official language: Romanian, English
Travel and Tourism in Romania
There are many motivations to visit Romania, and the top attractions of Romania are ancient palaces blended in with illustrious or socialist sights ( otherwise called the famous Wheat Palace or Peles Palace), loads of normal parks and attractions spread across the wild Carpathian Mountains, novel attractions, for example, Turda Salt Mine, the UNESCO Danube Delta hold or the well known Transfagarasan Parkway.
Romania is home to Scărișoara Glacial mass, Europe`s second greatest underground glacial mass, the Berca mud volcanoes, Bigăr cascade, quite possibly of the most lovely cascade on the mainland, the residing flames of Buzău and Turda salt mine, home to the main underground entertainment mecca on the plane Because of its changed scene, Romania is the most biogeographically different country in the European Association.
With snow-covered mountains, green slopes shrouded in backwoods and grape plantations, sandy Dark Ocean sea shores, and Europe`s biggest and best-safeguarded delta, Romania has something for everyone.
Most of the Danube Delta, Europe`s second biggest river delta, lies in Romania. Initially part of the Dark Ocean, the Danube Delta is a decent spot to notice nature. It is home to numerous extraordinary types of plants and creatures in Europe and contains 23 unique environments, including a portion of the world`s biggest wetlands. Past guests go wild about the dynamite sunset and enthusiastically suggest a slow boat ride on the stream.
Home to the country`s biggest university, Cluj-Napoca is viewed as the informal capital of the verifiable district of Transylvania. The city, which pre-dates the Roman colonization, is one of Romania`s crafts and social focuses. Cluj-Napoca is home to an enormous Hungarian populace and highlights a sculpture respecting one Hungarian lord. Underlying the fourteenth 100 years, the Gothic St. Michael`s Church has the tallest church tower in the country. The national museum of art, housed in a previous royal palace, has an enormous assortment of work by Romanian specialists.
Situated on the Black sea, Mamaia is Romania`s most well-known coastline resort. Mamaia is little, notwithstanding, arranged on a segment of land around 8 km (5 miles) in length. It has stunning white sand sea shores, only for sunning or people-watching. Mamaia has a water park. However, exercises are restricted for little youngsters. Grown-ups, notwithstanding, could partake in a couple of illustrations at the breeze-surfing academ
Situated in western Romania, Timisoara is one of the country`s biggest urban communities, tracing back to the mid-thirteenth century. When part of the Ottoman Domain, it was the principal European city to have electric streetlights. The city returned after supporting weighty besieging harm from the two sides during The Second Great War. Dissimilar to numerous European basilicas, the Timișoara orthodox Church was just inherent the twentieth 100 years, yet the focal, eminent for its 11 pinnacles, houses numerous noteworthy strict articles as well as one-of-a-kind symbol compositions.
Bucharest is a city that joins the old with the new. Guests could go over a centuries-old structure, a cutting-edge skyscraper, and a Socialist style fabricating all in a similar block. This modernizing European capital flaunts the biggest Parliament working on the planet, with 3,100 rooms and 12 stories high. Through this unique structure, built in 1984, Voyages are given habitually over the day. Likewise, to be noticed in Bucharest is the old town community with its narrow cobblestone roads and old structures, including middle age places of worship.
Sinaia is a mountain resort town that grew up around a monastery named Mount Sinai. The religious community, which contains a duplicate of the main Book of scriptures imprinted in Romania, is a well-known site today with travelers who appreciate climbing in the late spring and some enormous downhill skiing in the colder time of year. Lord Charles, I constructed his summer home, known as Peles Palace, close to here; it is a famous vacation spot. The town is noted for having pretty blossoms. However, guests who pick them up can wind up in steaming hot water, which permitted.
Among the most pleasant attractions of Romania are the Painted Monasteries (Religious communities) of Bucovina in the northeastern piece of the country. Their painted outside walls are brightened with intricate fifteenth and sixteenth-century frescoes, including pictures of holy people and prophets, scenes from the existence of Jesus, pictures of heavenly messengers and evil spirits, and paradise and damnation. The best-saved are the religious communities in Humor, Moldovita, Patrauti, Probiotic, Suceava, Sucevita, and Voronet.
Brasov flaunts everything from dynamic current city life to old-world appeal and intriguing landscape. Encircled by the Carpathian Mountains, the city is viewed as a mountain resort with skiing and ice skating offices. A top sight is the Dark Church, a Gothic house of God so named because smoke from a tremendous seventeenth-century fire darkened the stones. Guests likewise need to go for a walk down Rope Road, which is the tightest road in the country.
Sibiu, when a portion of Hungary, traces back to the mid-twelfth hundred years. The city is situated in Transylvania, a region related to vampires, including Dracula. However, guests can`t stumble into any nowadays; equally, explorers will track down the Excellent Square, which has been used since the fifteenth 100 years, and Ornate structures, including Brukenthal Royal residence, home to perhaps the most established gallery on the planet. Guests may likewise need to be keeping watch for remainders of old strongholds used to guard the city quite a while back.
Sighisoara is one of the most mind-blowing spots to visit in Romania because of its delightful protected walled town. During the twelfth century, German skilled workers and shippers, The Transylvanian Saxons, were welcomed here by the Ruler of Hungary to settle and guard the boondocks. They laid out a flourishing exchanging town here, and the bastion guests see today. It was subsequently broadened and augmented in the fourteenth 100 years. Each July, a Middle age Celebration happens in the old fortification. The city's milestone is The Clock Pinnacle, a 64- meter (210-foot) high pinnacle work in 1556.