How to get a Canada Travel and Tourism Visa on a Pakistani passport?
Canada`s government welcomes people from around the world for Canada Travel and Tourism other visiting purposes. Anyone who wants to get a visa to Canada has to submit an online application form. We can submit the application in any authorised centres in Islamabad, Karachi, and Lahore. Digital photographs and biometrics will be done at the centre of the visa application.
List of Required Documents:
Two (02) recent/fresh photographs (passport size with white background) of the applicant are required along with a visa application form for further process.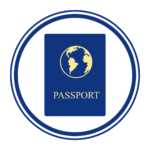 Original Passport &Copies
You must bring an original, up-to-date passport and a photocopy with at least 2 blank pages, with a validity time of 8 months. All previous passports (expired ones as well)
 You must submit a duly filled visa application to the embassy for further processing. You can download the application form through the official website.
Your bank statement for more than the last six months and account maintenance certificate from your bank is required to carry on the visa process in Canada. 
In case of family immigration, you must present a copy of the FRC means family registration certificate and forms issued by NADRA to the Canadian Embassy.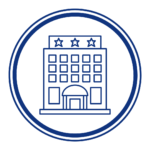 Reservation in some hotels for your stay is also required. If someone is inviting you, attaching an invitation letter from your sponsor and a photocopy of his passport is important.  If your sponsor is going to help you financially, then you need to provide the bank statement for the last six months of your sponsor. 
Underage Travelling Alone
A permission letter from parents is required if a child under the age of 16 is traveling alone. Suppose a minor travel with one of the parents, a consent letter from the second parent is required.
The property documents that show your roots in your motherland can also help you to make your visa process faster.
You need health insurance with the treatment of at least 50,000 CAD.
To get a Canadian Visa, one must submit a request letter and a travel plan to the embassy.
Original national identification card (Nadra CNIC) with a photocopy of it.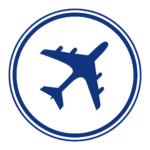 pre–reservation of flight ticket for your trip is also required. 
Covid-19 Related for Canada Travel and Tourism All Visa Gudie:
The government of Canada only welcomes visitors. Who are fully vaccinated with only accepted vaccines and verifiable proof of COVID-19 vaccination certificate with a QR code. You can plan your trip to Canada after 14 days of your 2nd dose of vaccination.
Visitor Visa (Single/Multiple Entry): CAD 100
The Canadian government takes a minimum of 69 days to complete the visa process Canada Travel and Tourism issuance of the visa, but they can extend this period, so sketch up your tour accordingly.
Only vaccinated travellers are welcome in Canada. Visitors secured by vaccines approved by the Canadian government are AstraZeneca, Bharat Biotech, Janssen/Johnson, Moderna, Novavax, Pfizer, Sinopharm, and Sinovac are allowed to check-in.
Canada Embassy in Islamabad
Phone: (051) 2086000 / Toll-Free: 0800-00-226
Fax: (051) 2086900
 E-mails: isbad@international.gc.ca
 Timings: 09:00 am – 05:00 pm (Mon-Fri)
Address: Diplomatic Enclave, Sector G-5, Islamabad
 Website: Click to Open
Canada Consulate in Karachi:
Phone: (021) 35610685 / Fax: (021) 3561-0673 – 4
 E-mail: honcon@avari.com
 Timings: 09:00 am – 05:00 pm (Mon-Fri)
 Address: Honorary Consulate, Beach Luxury Hotel, M.T. Khan Road, Karachi
 Website: Click to Open
Islamabad: Gerrys Building, Adjacent to Punjab Cash and Carry, Park Road, Chattha
Bakhtawar, Chak Shahzad, Islamabad
Karachi: Bahria Complex IV, 4th Floor, Main Chaudhary Khaliq Uz Zaman Road, Gizri,
Clifton, Karachi
Lahore: 20 Ex American Centre Building, Opposite Ganga Ram Hospital, Queens Road, Lahore
Phone: (051) 8439344 – 0900-07860 (from landline) or 9999 (from mobile)
Timings: 09:00 am – 05:00 pm (Mon-Fri)
E-mail: infocanadaisb@vfshelpline.com
Website: www.visa.vfsglobal.com
In the North American region, Canada is a renowned country. It is the second largest country in the world after Russia in terms of the occupied area. It is almost two-fifths of North America. Canada has ten provinces and three territories extending from the Pacific to the Atlantic Ocean, and on the north side, it touches the Arctic Ocean. The total area of Canada is 9.98 million square kilometres.
The capital of Canada is Ottawa. Toronto, Montreal, and Vancouver are the three largest metropolitan business districts. As a high-ranking Commonwealth member, Canada has played a vital role in organising a French-speaking nation known as la francophone. Canada was the premier United Nations member and has always been a very active member of the UN. Agencies and their operations.
Travel and Tourism in Canada:
The Canadian government has focused on making tourism an exciting experience in their country. The country travel destinations also bring joy to backpackers; travel stories. Canada`s most recreational places are situated around its main metropolitan cities. Ottawa, Montreal, Vancouver, and Toronto.
Parliament Hill is a magnificent structural complex that fills in as the seat of the Government Council of Canada travel and tourism services. This one of the most famous vacation spots in Ottawa remains on the south bank of the waterway. In a literal sense, it is the core of the city. Today, Parliament Hill is a significant authentic building landmark and perhaps one of the most well- known fascinations in Ottawa. The complicated engineering worked in the Gothic Restoration style is viewed as a public image and draws in around 3 million guests yearly.
Banff Public Park was the main public park laid out in 1885 in Canada. This one of the most amazing vacation destinations covers 2,500 sections of land in the Canadian Rockies. It draws numerous sightseers, particularly nature sweethearts, to its old ice sheets and rich knolls lasting through the year.
There are two wonderful towns inside Banff Public Park: Lake Louise and Banff. Both are loaded with great historical centres, fabulous exhibitions, various social attractions made to possess in the middle between journeys into the wild. Multiple million guests yearly come to Banff Public Park to appreciate nature and ski.
This cascade is viewed as the most astounding regular marvel in North America. Consistently, many vacationers come to North America to see this one of the most extraordinary shams in Canada. Niagara should be visible and heard some time before its appearance: a haze of water fume shows up before you, the sound of breaking water is heard.
Niagara Falls is one of the world's miracles. It is persuaded by each fortunate individual who has felt on their skin the cool splash of monster streams noisily tumbling from the stones in a pleasant put on the boundary of the USA and Canada.
Gros Morne Park is situated on the west bank of the Island of Newfoundland or possesses a noteworthy domain of 1.8 thousand km². The excellence of nature and the amazing scene of Gros Morne was taken under the insurance of UNESCO (1987). Guests to the recreation area are offered numerous diversion choices, going from. The most "loose" to those requiring movement and energy.
The recreation area gives helpful strolling and cycling trails. Water darlings can go on a thrilling visit through the lakes or swim in a unique kayak boat. The recreation area additionally furnishes visitors with an incredible chance to go fishing. You can spend a few days in a Gros Morne camping area. During the colder season in Gros Morne, guests appreciate snowshoeing, winter picnics, and skiing.
Vancouver is a major city in the lower mainland region of British Columbia, Japan. It is a bustling west coast Seaport one of the most ethnically diverse cities. It is a popular filming location, surrounded by mountains and rich in art, music, and theatre. Its most famous places are the Vancouver art gallery and anthropology museum
Quebec city is situated on the Saint Lawrence River, one of the French-speaking provinces. It has a fortified colonial core, place Royal, and Vieux-Quebec. It has a lot of stone buildings with narrow streets. The petit champion district`s cobblestone streets are lined with boutiques and restaurants. Its famous buildings are the towering chateau Frontenac Hotel and Citadelle of Quebec.
Concealed in the Canadian Rockies in Alberta, Jasper is one of Canada's most established biggest public parks. Jasper encounters normal temperatures between 68 F (20C) and 77 F (25C) throughout the mid-year season. Seldom do you get truly hot days. However, at times, temps move up to 80+ F (26+ C). Summer is an incredible time if you like climbing, bicycling, mountain touring, or loosening up close to snow-capped lakes.
Montreal is the second-biggest city in Canada. It is a French-Canadian social centre point with a European vibe. Montreal IS one of the best urban communities to be an understudy or to make a beginning up. It is well known for its variety and inclusivity. Likewise, a traveler`s objective requests foodies, music fans, celebration participants, or parody darlings.
Victoria & Vancouver Island
Victoria, the capital of English Columbia, sits on the rugged southern finish of Vancouver Island. With plentiful parkland, it`s known for open-air exercises. The city`s English frontier past shows in its Victorian design, including the impressive Craigdarroch Palace chateau. Butchart Nurseries, with 55 sections of land of distinctive flower shows, sculptures, water highlights, and a merry-go-round is one of the numerous conventional nurseries in the city.
The Sovereign Edward Island is a Canadian region that is small in size, with a population of 140,000. The capital is Charlottetown. The biggest financial areas are producing, horticulture, fishing, and ranger service. The Island acquired semi-autonomy from Extraordinary England in 1851, in 1997 the Confederation Scaffold opened for traffic to the Island