How to get a Turkey Travel and Tourism Sticker Visa on a Pakistani Passport?
If you are looking forward to getting a Turkish tourist or transit visa, then the present article will guide you to get Turkey`s Sticker Visa step by step.
List of Required Documents:
Candidate has to submit a photograph sized 5x5cm with white background, and he has to upload the same online.
The visa center in Anatolia is responsible for filling out the form.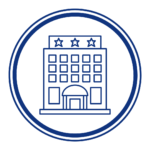 Flight reservation and hotel reservation for the whole time of stay are required 
Applicant needs to present his original bank statement of the last three months (90 days) alongside account support declaration marked and stepped and not more seasoned than seven days. You should have 4 to 5 lacs in your ledger to get a vacationer visa.
 In case of a family or group travels Updated Family Registration Certificate from Nadra (FRC) or Marriage Registration Certificate (MRC) (if newly married) from the NADRA office is required (FRC is also required for individual applicants with parents)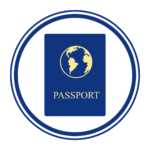 Original Passport &Copies
 The candidate has to submit his recent Original Passport with copies with a validity of at least six months to the Turkish visa center. You have to present all the previous passports if required.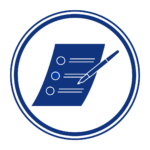 Candidates interested in getting Turkish visas must present travel health insurance coverage of thirty thousand (30,000) euros.
Polio Vaccination Certificate
 The traveler has to present a verifiable Polio vaccination certificate from any Government Hospital.
The nominee must submit a visa request letter along with his travel plan to the Turkish embassy to kick-start the visa process.
Applicant has to present a service letter in which your company must mention the title of the job, duration of the job, and salary package, along with a three-month salary slip.
 If a businessman is applying for a Turkish visa, he must submit his FBR / NTN / Income tax certificates and business registration documents.
 The Turkish government is looking forward to Travelers fully vaccinated with accepted vaccines and proof of verifiable covid-19 vaccination certificate with a QR code. Turkey Travel and Tourism visa guide traveler can travel after 14 days of the second dose.
You require a negative PCR test report before arriving in Turkey. You must take the test must within seventy-two (72) hours of travel.
Tourist Visa (Single Entry): Rs: 12,000
 Tourist Visa (Multiple Entry): Rs: 44,000
Transit Visa (Single Entry): Rs: 12,000
 Transit Visa (Double Entry): Rs: 20,000
For a transit visa, you must provide confirmed air tickets and a visa for the destination.
Turkish government welcomes travelers who have developed a strong defense against covid 19. The traveler has to present a verifiable certificate or QR code to prove their defense against covid. The approved vaccines for covid are Pfizer, Johnson, AstraZeneca, Sinopharm, and Moderna. Click Here for more update information.
Turkish embassy takes about two weeks to complete the visa process, but in some cases, it takes more than a month to complete the required process.
Turkish Embassy in Islamabad
Phone: (051) 8319800 / (051) 8319810
 Fax: (051) 2277671 / (051) 2278752
 E-mail: embassy.islamabad@mfa.gov.tr
 Visa Section: 9.30 am – 12.30 pm (Mon-Fri)
 Address: Street 1, Diplomatic Enclave, G-5, 44000
 Website: www.islamabad.emb.mfa.gov.tr
Turkish Embassy in Karachi
Phone: (021) 35839638 / Fax: (021) 35874691
 E-mail: consulate.karachi@mfa.gov.tr
 Visa Section: 9.30 am – 12.30 pm (Mon-Fri)
 Address: Turkish Consulate General Saba Avenue, ST-18 Block-4 Clifton Karachi – Sindh –Pakistan
 Website: www.karachi.cg.mfa.gov.tr
Authorized Visa Application Centers
GLOBAL LINK CONSULTANT – ISLAMABAD
Phone: (051) 874 81 36 (15 to 20 – 6 lines)
 E-mail: info@globallinkconsultant.com
 Regular Timings: 9:30 am – 06:30 pm (Mon-Sat)
 Submission: 9:00 am – 06:00 pm (Mon-Fri)
 Collection: 9:00 am – 05:00 pm (Mon-Fri)
 Website: www.globallinkconsultant.com
Authorized Visa Application Centers
ANATOLIA – KARACHI
Phone: (021) 35303800 (0 to 2 – 3 lines)
 E-mail: info@anatoliatravelservics.com
 Regular Timings: 9:00 am – 05:30 pm (Mon-Fri)
 Submission: 9:00 am – 05:00 pm ( Mon-Fri)
 Collection: 9:00 am – 05:00 pm (Mon-Fri)
 Website: www.anatoliatravelservices.com
Short Introduction to Turkey Travel and Tourism Visa:
Turkey is a cross country in Southeastern Europe and Southwestern Asia, lining the Dark Ocean. Adjoining nations incorporate Armenia, Azerbaijan, Bulgaria, Georgia, Greece, Iran, Iraq, and Syria. Turkey has a vital area controlling the Turkish Waterways that interface the Dark and Aegean Oceans. The geology of Turkey comprises thin seaside fields in the west that become progressively rough as they progress toward the east. The public authority framework is a conservative parliamentary vote-based system.
The head of state is the president, and the head of government is the head of the state. Turkey has a blended economy with a confidential developing area, concentrated monetary preparation, and unofficial law. Turkey is a protected spot to visit as a turkey travel and tourism visa guide traveller. Above forty-five (45) million travellers visited Turkey in 2019, with mostly encountering no issues and partaking in their fantastic occasions.
The country`s most famous vacation locations, including Antalya, Bursa, Cappadocia, Konya, Istanbul, and Izmir, are, by and large, protected. Explorers who need to stay watchful.
Capital: Ankara
 Dialing code: 
 Currency: Turkish Lira
 Cities of interest: Istanbul, Antalya, Ankara, Izmir, Konya, Bursa, Cappadocia, and more
 Official language: Turkish
Places to See in Turkey Travel and Tourism Services:
Not to be missed, the consequential destruction of Ephesus is a city of titanic landmarks and marble-ordered streets. One of the most incredibly complete, as yet standing popular urban communities of times long past in the Mediterranean area. This is the spot to encounter what life was similar to during the brilliant age of the Roman Realm. The city`s set of experiences traces back to the tenth century BCE.
However, the significant landmarks you see today all date from the Roman period when it was a flourishing business community. Precisely, the Library of Celsus, the complex of frescoed terraced houses, and the Incomparable Performance Centre all highlight the abundance and significance of Ephesus during the Roman time frame.
A touring trip here will require a portion of a day to cover the significant features and more prolonged to investigate, so ensure you plan your visit and feel free.
Precipice edges and slope peaks are home to undulating displays of wavelike stone or weird moulded apexes framed by centuries of wind and water activity. Furthermore, if you don`t want to climb for the perspectives, this is one of the world`s top objections to taking a sightseeing balloon ride. In this novel, lunar-like scenes are the frescoed rock-cut chapels and cavern-cut designs of the Byzantine Times when this region was home to the religious Christian people.
Specifically, the various cavern chapels of Göreme Outdoors Gallery and Ihlara Valley are home to the absolute and best instances of enduring mid-Byzantine-time strict craftsmanship on the planet. Cappadocia`s towns, half cut into the slopes, where voyagers base themselves to investigate. The encompassing open country is like wise a fascination in themselves, with their store lodgings that permit you to make camp in a cavern with full contemporary solaces
Extravagant too much, Istanbul Topkapı Castle brings you into the fantastical, rich universe of kings. With their wantonly overflowing tiling and extravagant jewelled style, the insides look uniquely into the Ottoman`s power base. Specifically, don`t miss the Supreme Committee building. Where the Fabulous Vizier led the domain`s business; the arms assortment shown in the Magnificent Depository; the a-list assortment of small works of art.
And the stunning collection of mistress`s rooms, which were planned by the famous Ottoman modeller Sinan. The encompassing public nurseries were once the sole space of the Regal Court yet are currently open to people and give a peaceful, green relief from the city roads.
Turkey`s most popular regular marvel, the unadulterated white travertine patios of Pamukkale "Cotton Palace"; in English), overflow down the slant and seem to be an awkward snowfield amid the green scene. In the wake of investigating the old theatre, with its perspectives across the open country, and the leftovers of the city`s marketplace, gym, cemetery, and great doors, you can later stroll down the travertine slope, swimming through the pools of water in the upper porches, to the little current town of Pamukkale underneath.
Cruising the Mediterranean. Turkey`s Mediterranean should have ruins plenty. What should yet, for some individuals, everything revolves around absorbing the sun while partaking in the lovely waterfront sees. Cruising on a yacht is the primary movement for guests to Bodrum and Fethiye for good explanation.
The precarious timberland-clad slants stowed away bays donning minuscule white- sand sea shores, and many dissipated islands are the ideal spot for investigating via ocean. Indeed, even fanatic sod huggers will be dazzled.
This abnormal and forlorn spot must be perhaps Turkey's most curious archaeological site. The goliath stone heads of long-failed-to-remember divine beings gaze out from the highest point, projecting a creepy environment over the desolate peak. The culmination`s structure works are crafted by Antiochus. The leader of the Commagene Realm, which lay here in the cradle district between the Roman and Parthian domains.
Antiochus I devoted this stupendous funerary hill to himself as an exhibit of his significance, raising a 50-meter-high counterfeit top on Mount Nemrut`s culmination and afterwards enriching it with sculptures of himself and different divine beings.
Turkey has a wealth of Greco-Roman remains; however, none can be so sincerely positioned as old Pergamum in advanced Bergama. It is home to  .one of the old world`s most important libraries (which matched Alexandria library in conspicuousness). 
The famous clinical school run by Galen; Pergamum`s leftover sanctuary remainders currently direct decisively across a ridge`s unimaginably barometrical spot to investigate. With its auditorium cut into the slope, the Acropolis region holds the remaining parts and offers to clear all. Encompassing perspectives across the open country.
One of the world`s great waterways, the Bosphorus Strait separates Europe from Asia and connects the Black Sea with the Sea of Marmara (and hence, out to the Mediterranean). Cruising along the Bosphorus, whether by hopping local ferries, on a tourist ferry cruise or on a private boat, is one of the great tourist attractions of an Istanbul stay.
This is the most relaxing sightseeing opportunity in Istanbul. Onboard, it`s all about soaking up the scenery from the water, with the shorefront lined with Ottoman palaces; villas; and wooden mansions out to Rumeli Fortress, built by Mehmet the Conqueror; and (farther north along the strait), the Byzantine-era ramparts of Anadolu Fortress.
With its breathtaking, desolate setting incorporated into a precipice face, the Sumela Religious community (Monastery of the Virgin Mary) is the star fascination for guests along the Dark Ocean Coast. Meandering around this unwanted strict complex, with its congregation insides packed with stunning and dynamic frescoes, is an unquestionable requirement for any individual. Who makes the long excursion to Turkey`s upper east locale.
The cloister initially opened during the Byzantine period. It stopped acting as a strict functioning focus in 1923 when the priests had to leave as a component of the Greek-Turkish Populace Trade. Today, meandering its unfilled cells, it`s not difficult to envision the separated existences of the priests who once lived here.
Turkey`s most significant old ruin, the peak site of Göbeklitepe, close to Şanlıurfa, has created many titles worldwide, been blessed with UNESCO World Legacy status since it opened to the general population. This little site of transcending T-molded points of support, engraved with creature figures and human subtleties, dates from the pre-ceramics Neolithic