How to Get Schengen Travel and Tourism Visa on a Pakistani Passport?
Schengen Travel and Tourism online services Suppose the instinct to explore Europe is continually poking you, and you have decided to explore Europe. In that case, you will find this article very helpful as it gives you all the information about getting a European visa. And the tips to increase the chances of visa approval rate.
A good thing you might know is a Schengen visa can help you to plan your visit to nearly 26 countries, including Austria, Belgium, Czech Republic, Denmark, Estonia, Finland, France, Germany, Greece, Hungary, Iceland, Italy, Latvia, Liechtenstein, Lithuania, Luxembourg, Malta, Netherlands, Norway, Poland, Portugal, Slovakia, Slovenia, Spain, Sweden, and Switzerland.
Iceland is the best choice to apply for a Schengen visa because Iceland has the least refusal rate. You must submit a proper and complete visa application with all the documents attached. The two additional documents discussed below can help maximise your visa application approval chances.
 Try to find and contact some tour operators in Iceland and book your tour package according to your budget. This will prove you as a genuine visitor who is Schengen travel and tourism only, so that this can support your visa application form.
If some tour operator gives you an invitation letter to explore Europe, it will greatly support your visa application.
List of Required Documents Schengen Travel and Tourism Visa Services:
Two fresh colored photographs of the candidate sizing 35mm x 45mm with a background is another requirement to get a Schengen visa.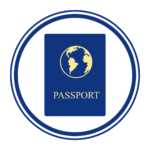 Original Passport &Copies
 you need to submit your original passport having a validity of 6 months or more, plus at least two blank pages at the end. To get a Schengen visa, you must provide photocopies of your entire previous and expired passport. In case of any lost or stolen passport, you must also attach a report.
A duly filled application form downloaded from the official website along with all the documents is required for the visa process.
To get a visa from Schengen, you need to present a copy of your national identity card on an A4 size paper.
IF EMPLOYER/BUSINESS PERSON
if you are a businessman, then it is important to attach your business registration proof and your NTN.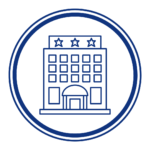 To get a Schengen visa, you need to present your hotel reservation or any other housing proof for your complete period of stay.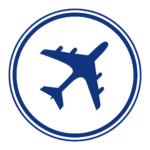 Proof of your two-way flight booking is required. Hence they do not need a paid ticket for any flight.
you need to submit your original bank statement from your bank along with the account continuation certificate. Proof of your finances during your entire time of stay is also required.
it is recommended to have travel health insurance .all Schengen states the coverage of that is one day longer than your stay. The value of your medical travel insurance must not be less than
30000RUR.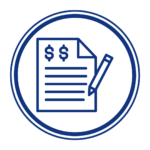 you need to put up your employment certificate, which includes all the information about your job, like job description, duration of service, income, etc. and attach the salary slip for at least three consecutive months.
Property Documents (optional)
you need to attach your property holding documents along with proof to show your affection for your country. A copy of your property valuation letter may support your visa application.
A visa application must include detailed information about your travel plan. Even it is good to work on your day-by-day plan to boost the chances of approval of your visa application.
 You need to present a Marriage registration certificate (in case of married) and a Family registration certificate if traveling with family. Birth certificate and B- a form of your children if they are also traveling with you.
The Schengen Travel and Tourism Visa nations only allow entry to travellers. Who are fully vaccinated and can present proof of their vaccination via certificate or QR code. Visitors who are vaccinated with AstraZeneca, Pfizer, Sinopharm, Johnson, Moderna, and CoronaVac (Sinovac)
Presentation of vaccination certificates is a must for travellers, whereas a QR code is also accepted.
You need to go through 3 PCR tests. The first one must be taken within 72 hours before arrival. The second will be taken at the airport on your arrival, and the last PCR will be taken five days after your arrival.
A 6 days quarantine in the hotel must be done in Schengen countries.
Short-Term Iceland Visa
 Tourist/Visitor Visa: Euro: €80
The processing time of a Schengen 0visa is three weeks, but sometimes it takes more time for special cases. So it is advised to plan your trip accordingly. 
Approved Insurance Companies:
Adamjee Insurance Company Ltd, Asia Insurance Co Ltd, Askari General Insurance Company Ltd, Atlas Insurance Ltd, Chubb Insurance Pakistan Limited, CICL (Century Insurance Company Ltd), Continental Insurance Company Ltd, Crescent Star Insurance Limited, East West Insurance Company Ltd, EFU General, Habib Insurance, IGI, Jubilee General Insurance Co. Ltd.
Pak- Qatar General Takaful Limited, PICIC (Pakistan Industrial Credit Investment Corporation), Premier Insurance Limited, Shaheen Insurance, SPI Insurance Company Ltd (formerly Saudi Pak), TPL Direct Insurance Ltd, UBL Insurers Ltd, UIC (United Insurance Company) and Universal Insurance Co. Ltd. These are the incurrence companies who can issue electronic policies that are manually written, or manual alteration in an electronic policy is not accepted. 
You can submit your visa application form via VFS Global, which forwards the application to 
the Denmark embassy for further processing. The government of Iceland has given VFS global 
forwards Iceland visa applications to Denmark Embassy in Islamabad for processing Denmark 
Embassy to issue the visa on Iceland`s behalf.
Islamabad: Gerrys Building, Adjacent to Punjab Cash and Carry, Park Road, Chattha
Bakhtawar, Chak Shahzad, Islamabad
Karachi: Bahria Complex IV, 4th Floor, Main Chaudhary Khaliq Uz Zaman Road, Gizri,
Clifton, Karachi
Lahore: 20 Ex American Centre Building, Opposite Ganga Ram Hospital, Queens Road, Lahore
Phone: 0900-07860 (from a landline) or 9999 (from a mobile)
Timings: 09:00 am – 05:00 pm (Mon-Fri)
E-mail: infodenmarkpk@vfshelpline.com
Website: www.visa.vfsglobal.com
Denmark Embassy in Islamabad
The Embassy of Denmark in Islamabad issues visas for ICELAND, Greenland, and the Faroe islands on their behalf. Click here for Iceland visa types.
Phone: (051) 2099800
 Fax: (051) 2823483
 E-mail: isbambvisa@um.dk
 Timings: 09:00 am – 04:30 pm (Mon-Fri)
 Address: House #16, Street 21, F-6/2, Islamabad, Islamabad Capital Territory, Pakistan
Short Introduction to Iceland:
A Nordic country known for its dramatic natural scenery, including volcanoes, hot springs, geysers, and lava fields, huge glaciers in the region of Vatnajökull and Snæfellsjökull national parks makes Iceland heaven for tourists and travellers. The capital of Iceland is Reykjavik, where most of the population is settled. A geothermal power station has been established.
Here it is the home of the saga and national museums. Tourists are attracted to Iceland because of its eye-catching beauty. Infect the scenes of Iceland never disappoint the visitors. The endless snow-capped volcanoes, ice fields, and mountains mercerised the spectators. The most amazing thing you will not find in the world is the rugged, otherworldly terrain and the icy Nordic views.    
Capitals: Reykjavik
 Dialling code: +354
 Currency: Icelandic króna
 Cities of interest: Reykjavik, Blue Lagoon, Northern Lights, Djúpalón Beach, and more
 Official languages: Icelandic
Short Introduction to Iceland:
Snæfellsjökull National Park

Snæfellsjökull Public Park is tracked down on the tip of the Snæfellsnes Landmass and is one of three Public Parks in Iceland. It is named after its delegated glacial mass and spring of gushing lava. Investigate the magnificent variety of scenes around here on a visit through the Snaefellsnes Landmass. Laid out in 2001, it is neither the most seasoned nor the biggest Public Park. Those praises go to Þingvellir and Vatnajökull separately. Inside its nation, notwithstanding, it has an abundance of destinations for guests to appreciate.
Dynjandi Waterfall

Dynjandi (signifying & deafening) is a progression of cascades in the Westfjords and the biggest of its sort in the district. Investigate this locale on a Westfjords visit in Iceland. Dynjandi is especially darling to visiting nature lovers and trying picture takers, who can preview this incredible normal element from an abundance of points. Dynjandi can be found near Dynjandisvogur Narrows and Arnarfjörður fjord, a broadly popular region for its abundance of birdlife, shocking regular vistas, and pleasant shores.
Hornstrandir Nature Reserve

Hornstrandir is one of Europe`s last unsettled areas: a stunningly lovely, difficult-to-arrive-at nature hold of taking off mountains and steep bluffs. Roosted on the uttermost tip of Iceland's distance, it has restricted convenience and transport interfaces, an abridged season, and a testing landscape. On the off chance that you plan appropriately, encountering the thrilling magnificence of this flawless wilderness is conceivable. This is the way to design a visit.
Blue Lagoon

This well-known Iceland tidal pond is a synthetic geothermally warmed spa situated on the Reykjanes Landmass – close to a short distance from Reykjavik. It was established in 1981 and immediately became one of Iceland`s most well-known vacation destinations. The tidal pond`s smooth waters are plentiful in minerals and assist with mitigating skin conditions.
 Tectonic Plates

Iceland sits on the Eurasian and North American tectonic plates. It is the main spot in a reality where you can see those two structural plates and the Mid-Atlantic Edge over the ground. That is perfect as we would see it. Þingvellir is most likely the most popular spot to see the structural plates. When you stand in Almannagjá, you are remaining between the two mainlands! 

Furthermore, if that isn`t sufficient, you could swim in Silfra between the structural plates. Þingvellir Public Park is only one of those incredible spots. It is a UNESCO World Legacy Site, and its greatest piece is the Mid-Atlantic Edge. The recreation area is getting bigger consistently since the Eurasian and North American plates are pulling the country separated by a couple of centimetres consistently!
Rauðasandur Beach

Rauðisandur, or "Red Sands" is named for the special brilliant red shade of the sand ocean side in the Látrabjarg region of the southern West Fjords. Confronting Breiðafjörður straight toward the south, this region offers a feeling of quietness and a remarkable view, with the Snæfellsjökull ice sheet noticeable somewhere far off on a crisp morning. The tremendous, sandy coastline is a superb survey spot for different untamed life, including seals and seabirds.
Viking World

Viking World is the home of the Viking Boat Íslendingur (the Icelander). Worked in 1996, Icelander is a careful imitation of the popular Gokstad transport, ***a wonderful archaeological find of an unblemished Viking transport uncovered in Norway in 1882. Viking World is likewise a home of the Viking thousand years show delivered by the Smithsonian Foundation, Vikings:

The North Atlantic Adventure. These two fine tasks both observe Iceland`s focal job in the revelation of North America quite a while back by the Norse Vikings. They have now found an extremely durable home in Viking World, a tremendous present-day building arranged right by the Faxafloi straight in the town of Reykjanes, and can be handily spotted from the primary street between the global air terminal and Reykjavík.
Asbyrgi Canyon

Ásbyrgi Gully is a marvellous horseshoe-formed despondency in the upper east of Iceland, saturated with fables. The gully can be gotten to by booking specific self-drives, for example, this 10-Day Winter Excursion, and directed bundles, similar to this 10-Day Summer Get-away.

The people who lease a vehicle in the district can visit it close to an abundance of another close by locales. Investigate the neighbourhood district by taking a visit through Myvatn. It is found just fifty miles east of Húsavík along the famous Jewel Circle course.